Fastnet Rock – Star Spangled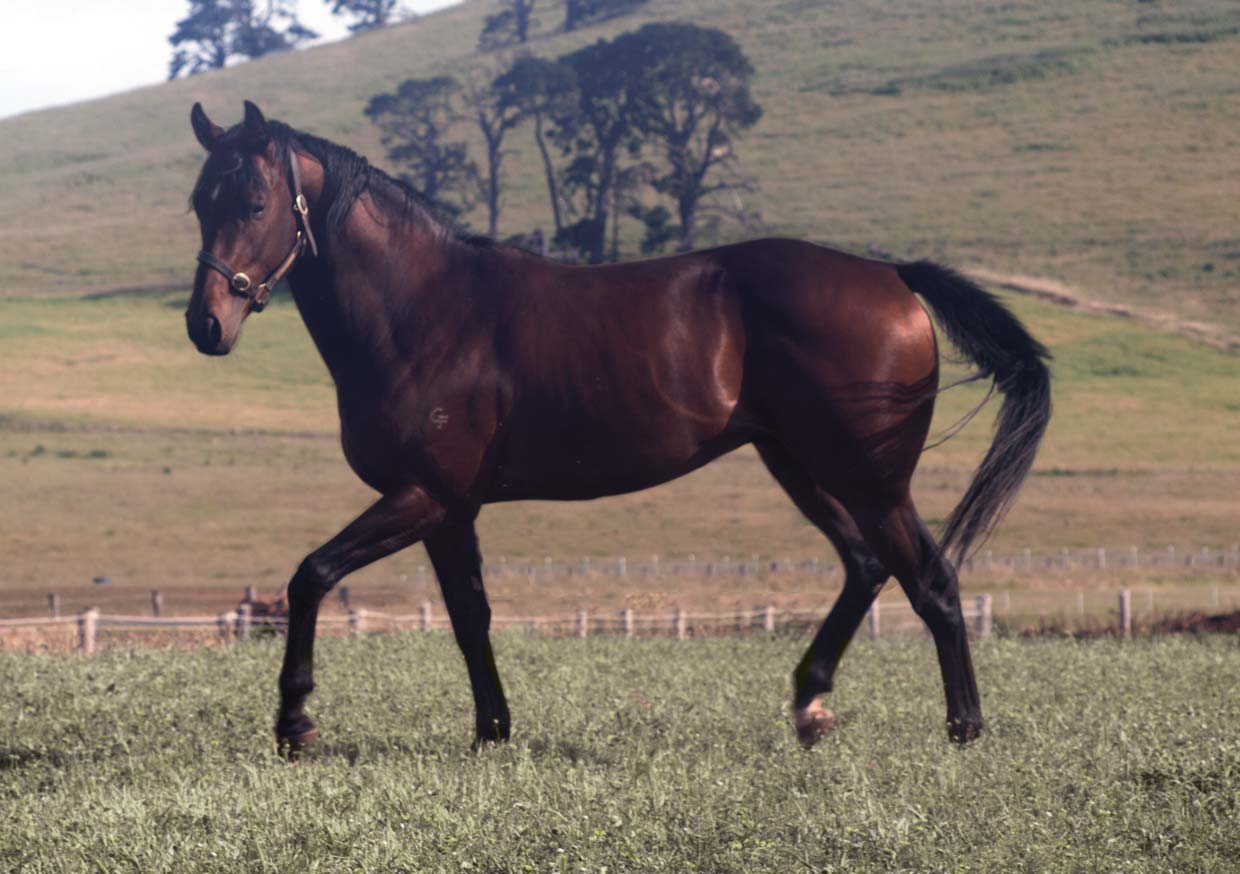 Genuinely unraced due to injury, this impressive son of FASTNET ROCK represents unique credentials. Carrying the bloodlines of Australia's leading sire of 2012 in FASTNET ROCK, but remarkably from the immediate maternal family of 2012 and regular leading US sire, GIANT'S CAUSEWAY. Quite possibly the only time that a stallion standing here could lay claims to such a situation. GENETICS, GENETICS, GENETICS! Certainly the only sire in Australia that hails from this exceptional maternal family.
There is only one thing more popular in the sales ring than buying a Fastnet Rock, that is buying a son of Fastnet Rock, the deeds of Wanted, Stryker, etc in the sales arena have been ultra impressive.
This stallion represents an entry level to not only the most popular "blood" in Australia, but that too of the siring phenomenon in GIANT'S CAUSEWAY. He is the reigning champion US sire, and from his inception has been hugely consistent and successful. Leading 1st season sire in Europe 2004, leading 2nd season sire in US in 2005, and from that point has been in the top 4 sires list for each of those 7 seasons, 3 times leading sire. Sire of 22 Gr1 winners. His popularity saw his service fee as high as $300,000.
His 2nd dam of Tinaca, herself the dam of an exceptional, almost $1M earner & sire in QUEST STAR, and a $1.1M yearling is a half sister to champion race mare MARIAH'S STORM, 10 wins, $724,894, 3 times group winner, Gr1 placed, being the dam of GIANT'S CAUSEWAY, European Horse of the year, 9 wins, 5 times Gr1.
His broodmare sire FALBRAV was a breathtakingly good racehorse. Horse of the year in 2003. 8 times Gr1 winner, 4 times Gr1 placed. He being by Fairy King would seemingly open up some nice line breeding opportunities to daughters of EncostaDelago( Fairy King ), Storm Cat line mares would be of interest also, nicking with Giant's Causeway (Storm Cat).
Inspections welcome, Standing at the introductory price of $3300.00 inc GST call Nioka on 0427 456 385.
Rockaroundtheclock Bay horse, 2010
Sire
Fastnet Rock
Danehill
Danzig
by Northern Dancer
Razyana
by His Majesty
Picadilly Circus
Royal Academy
by Nijinsky
Gatana
by Marauding
Dam
Star Spangled
Falbrav
Fairy King
by Northern Dancer
Gift of the Night
by Slewpy
Tinaca
Manilla
by Lyphard
Immense
by Roberto
---